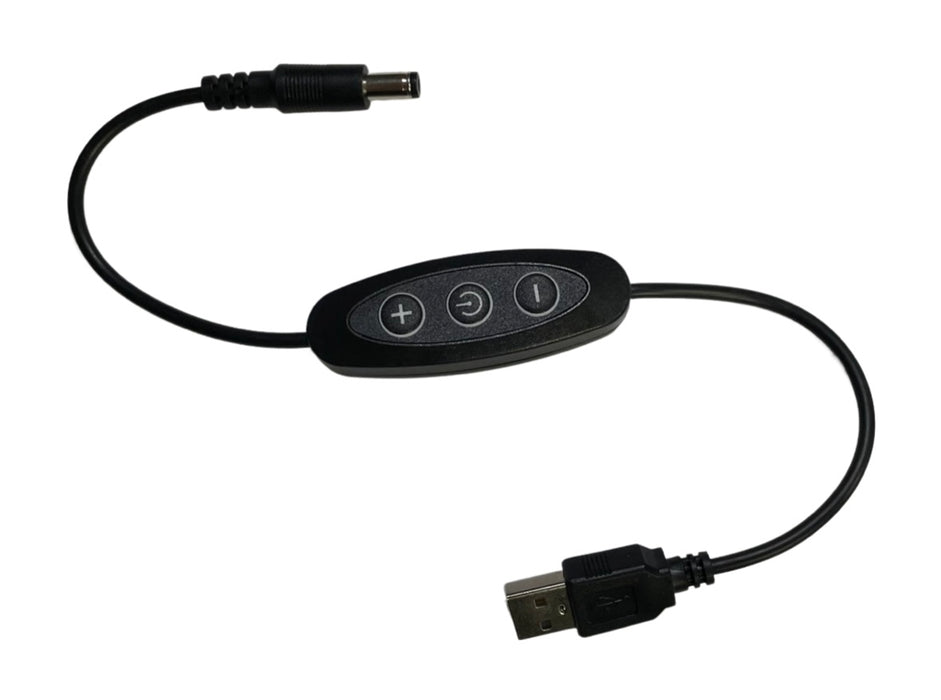 MediaLight Flicker-Free Dimmer for Bias Lighting
Sale
Sale
Original price
$14.95
-
Original price
$14.95
The MediaLight Flicker-Free Dimmer provides the smoothest and most comfortable dimming experience for those who are sensitive to PWM (pulse-width modulation). If you have ever suffered from eyestrain, migraines or fatigue as a result of using a PWM dimmer, then this is the product for you.
MediaLight Flicker Free Dimmer Features:
5V USB 2.0 or USB 3.0
30Khz Flicker-Free Dimming
50 brightness levels (Off, 2%-100%)
Maximum amperage 2.4A
Total length 13 inches (33cm)
It's estimated that up to ten percent of the population is sensitive to PWM, so we are confident that this new product will help many people. If you have been looking for a flicker-free dimmer, then look no further - the MediaLight 30Khz Flicker-Free Dimmer is the perfect solution.
With the MediaLight Flicker Free Dimmer for bias lights, you can finally enjoy the perfect dimming experience without worrying about PWM sensitivity or flicker. At the present time, the flicker-free dimmer is not available with a remote control (we're working on that!). However it can be coupled with a remote dimmer as long as the other dimmer is only being used for ON/OFF with the brightness set at 100%, which bypasses the remote's dimming function (It's not possible to run two dimmers in a series). If you wish to do this, please add a female-USB to female-DC adapter to your order. You will need this to link the two dimmers.