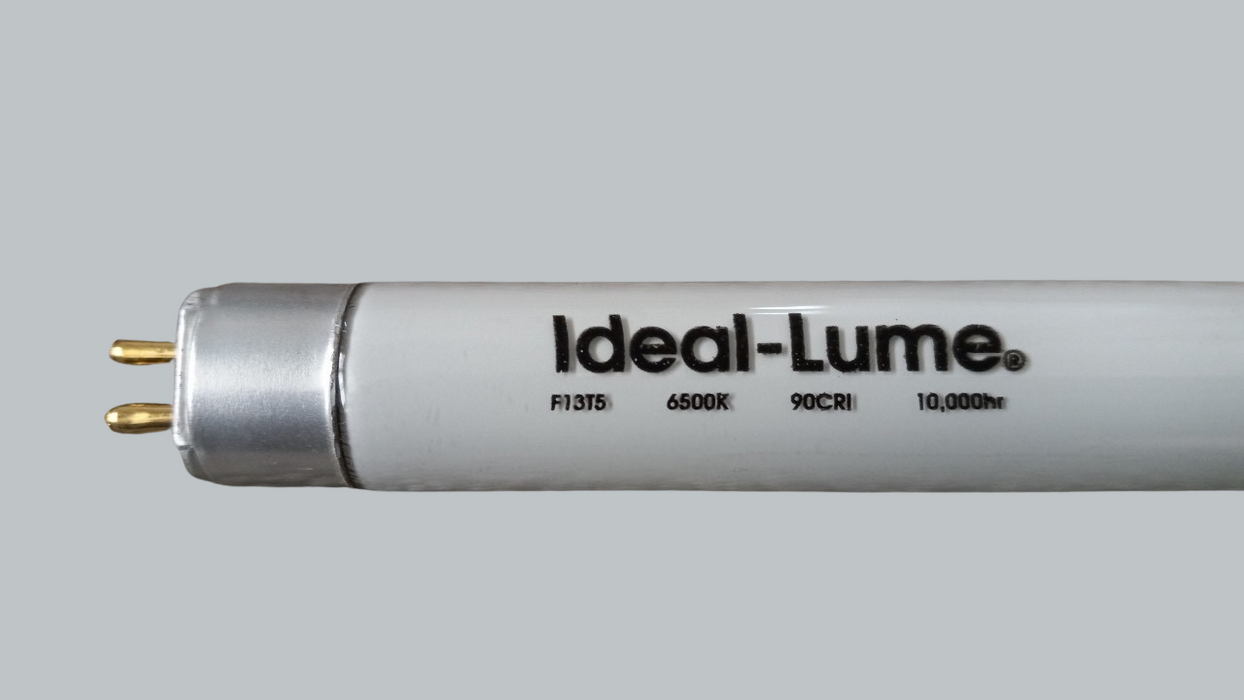 Ideal-Lume Ideal-Lume F13, T5 fluorescent tube
Sale
Sale
Original price
$15.00
-
Original price
$15.00
Designed to seamlessly fit into your fluorescent Ideal-Lume bias light, this fluorescent tube delivers accurate illumination that enhances your viewing experience.
(This lamp was used in the most recent, now discontinued, Ideal-Lume fluorescent bias light basic model.)


Key Features:
Compatibility: This fluorescent tube is specifically designed for 22 1/2" T5  Standard and Panelight fixtures, ensuring a perfect fit and easy installation.
Advanced 3-Phosphor Mix: Our advanced 3-phosphor mix technology provides a high Color Rendering Index (CRI) of 90, which means the colors in your environment will appear more vibrant and true-to-life.
Energy-Efficient: At just 13 Watts, this tube is an energy-efficient option that delivers powerful illumination without breaking the bank.
Long-Lasting Performance: With an average life of 10,000 hours, you can rely on this fluorescent tube for years to come.
Dimensions: This 5/8 inch diameter, 20 3/4 inches long lamp is designed for a perfect fit in your fixtures.
Replace your old your Standard and Panelight tubes with the CRI 90 Tube and experience the difference that accurate lighting can make for your viewing experience.