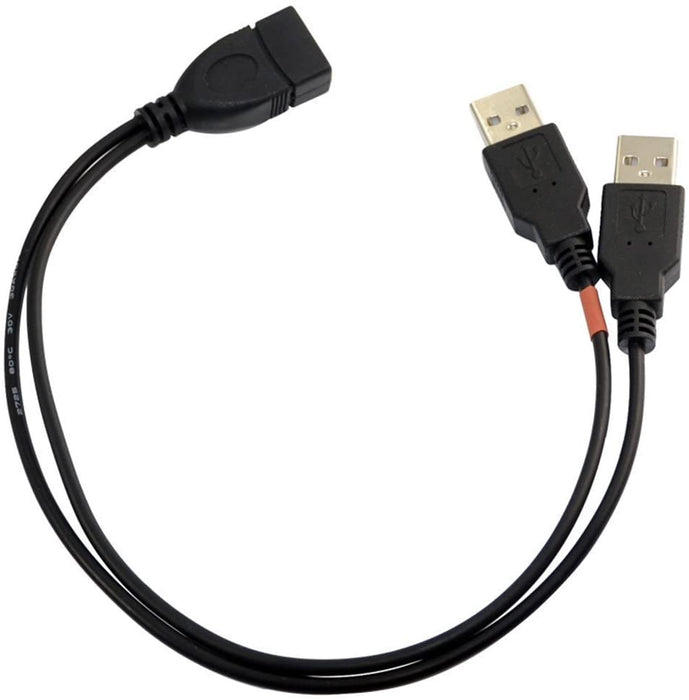 USB Power Enhancer
Sale
Sale
Original price
$8.00
-
Original price
$8.00
If your display lacks a USB 3.0 port and you are connecting a bias light that consume more than 500mA, you may want to add this USB power enhancer. It works by combining the power from two USB 2.0 500mA ports into a single 1000mA port. 
All MediaLight products from 1-4 meters long are designed to draw only 500mA or less, even at maximum power (100% on the dimmer). 
All of our products 5-6 meters longer should be powered from USB 3.0. 

Most modern displays have USB 3.0 ports. Some exceptions are Panasonic OLED and LG OLED displays, which only have USB 2.0. 
A coupon for a free USA power enhancer is available if ordering a 5 or 6 meter Mk2. It will automatically compute at checkout. If you need additional items to customize your installation, please contact us prior to ordering.